Kategorie: Wirtschaft
(Spiegel Online) Für den Kakaoanbau wird in der Elfenbeinküste Regenwald im großen Stil gerodet. Ein Report zeigt das Ausmaß der Zerstörung - und belegt, wie wenig Regierung und Konzerne wie Nestlé, Mars oder Lindt dagegen tun.
Kategorie: Bücher für den Wandel
Ausgabe: Broschiert
Brand: Oekom
Studio: oekom verlag
Label: oekom verlag
Verlag/Hersteller: oekom verlag
Manufacturer: oekom verlag
Kategorie: News
Nation-states came late to history, and there's plenty of evidence to suggest they won't make it to the end of the century
(Jamie Bartlett - aeon.co) If you'd been born 1,500 years ago in southern Europe, you'd have been convinced that the Roman empire would last forever. It had, after all, been around for 1,000 years. And yet, following a period of economic and military decline, it fell apart. By 476 CE it was gone. To the people living under the mighty empire, these events must have been unthinkable. Just as they must have been for those living through the collapse of the Pharaoh's rule or Christendom or the Ancien Régime.
Kategorie: News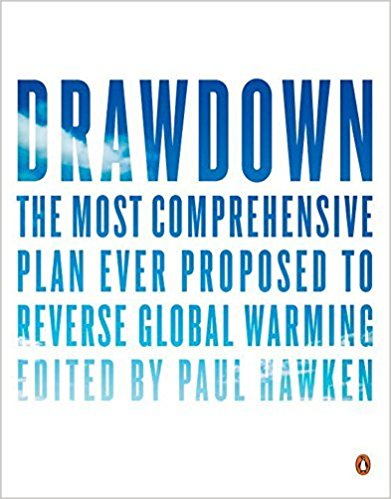 Drawdown maps, measures, models, and describes the 100 most substantive solutions to global warming. For each solution, we describe its history, the carbon impact it provides, the relative cost and savings, the path to adoption, and how it works. The goal of the research that informs Drawdown is to determine if we can reverse the buildup of atmospheric carbon within thirty years. All solutions modeled are already in place, well understood, analyzed based on peer-reviewed science, and are expanding around the world. Learn more.
Website zum Buch: http://www.drawdown.org
Bei Amazon.de kaufen: http://amzn.to/2xY3Wrp
Kategorie: News
"It's the hubris of every generation to think that they have arrived at the best way of living. But all the things we now take for granted, all the modern wisdoms we hold to be self-evident, were once derided as dangerous or foolish radical thinking."-From the Prologue
In Radicals Chasing Utopia, Jamie Bartlett, one of the world's leading thinkers on radical politics and technology, takes readers inside the strange and exciting worlds of the innovators, disrupters, idealists, and extremists who think we can do better-and believe they know how. Bartlett introduces us to some of the most influential movements today: techno-futurists questing for immortality, far-right groups seeking to close borders, militant environmentalists striving to save the planet by any means necessary, and psychedelic pioneers attempting to heal society with the help of powerful hallucinogens.
The success of democratic societies hinges on our ability to listen to-and in some cases learn from-the radical movements in our midst. Their methods may be extreme, but in chasing utopia, these groups are challenging what is possible and previewing the world to come.
... bei Amazon.de kaufen: http://amzn.to/2eXZLa6
Kategorie: Klimawandel
MIT researchers find that by 2050 more than half the world's population will live in water-stressed areas and about a billion or more will not have sufficient water resources.

Population growth and increasing social pressures on global water resources have required communities around the globe to focus on the future of water availability. Global climate change is expected to further exacerbate the demands on water-stressed regions. In an effort to assess future water demands and the impacts of climate change, MIT researchers have used a new modeling tool to calculate the ability of global water resources to meet water needs through 2050.
The researchers expect 5 billion (52 percent) of the world's projected 9.7 billion people to live in water-stressed areas by 2050. They also expect about 1 billion more people to be living in areas where water demand exceeds surface-water supply. A large portion of these regions already face water stress — most notably India, Northern Africa and the Middle East.
Kategorie: Klimawandel
(Peter Brannon - TheGuardian) In an extract from his book Ends of the World, Peter Brannen examines mass extinction events and the catastrophic outcome of rising temperatures for all the world's population

Many of us share some dim apprehension that the world is flying out of control, that the centre cannot hold. Raging wildfires, once-in-1,000-years storms and lethal heatwaves have become fixtures of the evening news – and all this after the planet has warmed by less than 1C above preindustrial temperatures. But here's where it gets really scary.
If humanity burns through all its fossil fuel reserves, there is the potential to warm the planet by as much as 18C and raise sea levels by hundreds of feet. This is a warming spike of an even greater magnitude than that so far measured for the end-Permian mass extinction. If the worst-case scenarios come to pass, today's modestly menacing ocean-climate system will seem quaint. Even warming to one-fourth of that amount would create a planet that would have nothing to do with the one on which humans evolved or on which civilisation has been built. The last time it was 4C warmer there was no ice at either pole and sea level was 80 metres higher than it is today.
ganzen Artikel bei TheGuardian.com lesen
Website zum Buch: http://peterbrannen.com
Bei Amazon.de kaufen: http://amzn.to/2eXgLgH
Kategorie: News
Wie konnte es dazu kommen, dass Donald Trump Präsident der USA wurde? Der mit »alternativen Fakten« gegen Einwanderer, gegen Frauen, gegen Wissenschaft, gegen Pressefreiheit hetzt und seine populistische Agenda schamlos durchsetzt? Überzeugend zeigt Naomi Klein, dass Trump weder aus dem Nichts aufgetaucht ist noch ein politischer Unfall ist. Seine Wahl ist die konsequente Fortsetzung einer Entwicklung, die schon vor Jahren begann. Trump ist Agent eines ungezügelten Kapitalismus, zunehmender Ungleichheit, zunehmenden Rassismus und Protektionismus.
Weiterlesen: Buch: Naomi Klein: "Gegen Trump: Wie es dazu kam und was wir jetzt tun müssen"
Kategorie: Klimawandel
(Naomi Klein - The Intercept) We hear about the record-setting amounts of water that Hurricane Harvey dumped on Houston and other Gulf cities and towns, mixing with petrochemicals to pollute and poison on an unfathomable scale. We hear too about the epic floods that have displaced hundreds of thousands of people from Bangladesh to Nigeria (though we don't hear enough). And we are witnessing, yet again, the fearsome force of water and wind as Hurricane Irma — one of the most powerful storms ever recorded — leaves devastation behind in the Caribbean, with Florida now in its sights.
Yet for large parts of North America, Europe, and Africa, this summer has not been about water at all. In fact it has been about its absence; it's been about land so dry and heat so oppressive that forested mountains exploded into smoke like volcanoes. It's been about fires fierce enough to jump the Columbia River; fast enough to light up the outskirts of Los Angeles like an invading army; and pervasive enough to threaten natural treasures, like the tallest and most ancient sequoia trees and Glacier National Park.
For millions of people from California to Greenland, Oregon to Portugal, British Columbia to Montana, Siberia to South Africa, the summer of 2017 has been the summer of fire. And more than anything else, it's been the summer of ubiquitous, inescapable smoke.
Kategorie: Klimawandel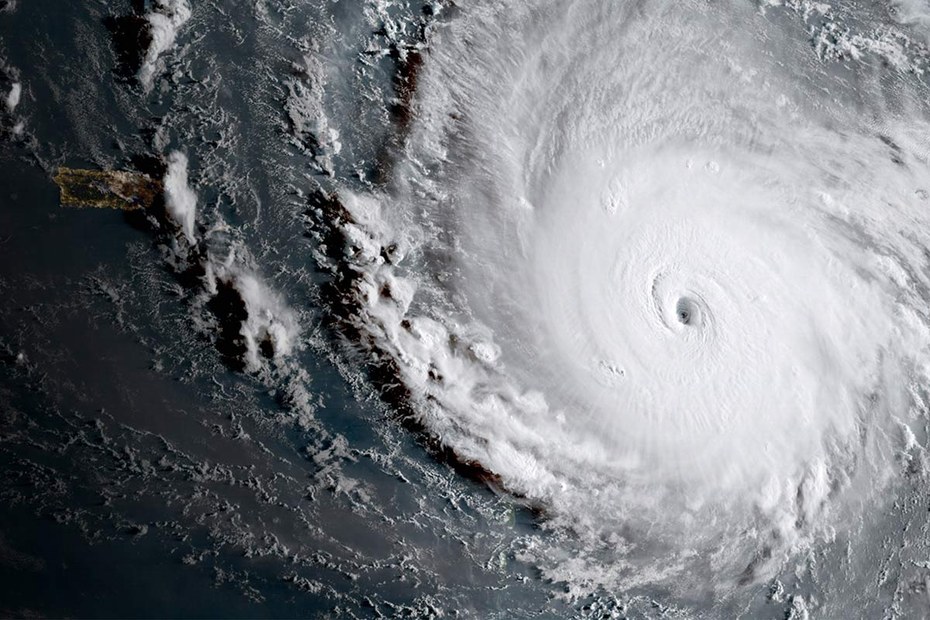 Hurrikan Irma: Es wird viel häufiger Stürme geben, die so stark sein werden, dass wir neue Kategorien zu ihrer Beschreibung erfinden müssen Foto: NASA/NOAA GOES Project via Getty Images
Apokalypse Hunger, Stürme, Kriege und eine Sonne, die uns kocht: Wie der Klimawandel die Welt verändern wird
(Der Freitag - David Wallace-Wells | Ausgabe 29/2017) Ich verspreche Ihnen, dass es schlimmer ist, als Sie denken. Wenn Ihre Angst vor dem Klimawandel von der Sorge um steigende Meeresspiegel bestimmt wird, kratzen Sie gerade an der Oberfläche dessen, was an schrecklichen Dingen bereits im Leben eines heutigen Teenagers möglich ist. Die ansteigenden Meere – und die Städte, die in ihnen versinken – haben das Bild der Erhitzung der Erde derart geprägt, dass wir andere damit verbundene Bedrohungen gar nicht mehr wahrnehmen. Steigende Meeresspiegel sind schlecht, sogar sehr schlecht, aber es wird nicht damit getan sein, von der Küste wegzuziehen.
Milliarden von Menschen müssten ihren Lebensstil konsequent anpassen, um das Schlimmste zu verhindern. Das aber geschieht nicht. Daher werden wahrscheinlich bereits am Ende dieses Jahrhunderts Teile der Erde unbewohnbar werden.
Aktuelle News
(Spektrum.de) Neue Zahlen bestätigen: Europas Vogelwelt ist im steilen Sinkflug. Die Kulturlandschaft verödet zunehmend. Es ist Zeit, umzukehren.Seit 1980 hat die Zahl der Vögel in den Staaten der Europäischen Union um 56 Prozent abgenommen: Hunderte…
(Der Freitag) "....Das bedeutet aber auch, dass man sich der Frage stellen muss, wie die Probleme miteinander zusammenhängen. Man muss endlich einsehen, dass Kunststoff nicht nur ein isoliertes Problem von vielen ist, das man einfach so aus seinem Leben…
Aktuelle News
in
Mobilität, Auto, Verkehr
(NYTimes.com) We might be living through a new age of miracles. Last month, Los Angeles decided against adding lanes to a freeway, an unexpected move in a city that has mistakenly thought for years that more lanes mean fewer traffic jams. ... ganzen Artikel auf NYTimes.com lesen
in
Mobilität, Auto, Verkehr
(Spiegel Online) Geringere Wartungskosten, kein Ärger mit Fahrverboten, weniger Lärm - die Lkw-Branche entdeckt die Vorzüge der Elektromobilität. Volvo präsentierte nun in Göteborg den ersten strombetriebenen Großserien-Truck. ... ganzen Artikel auf Spiegel Online lesen